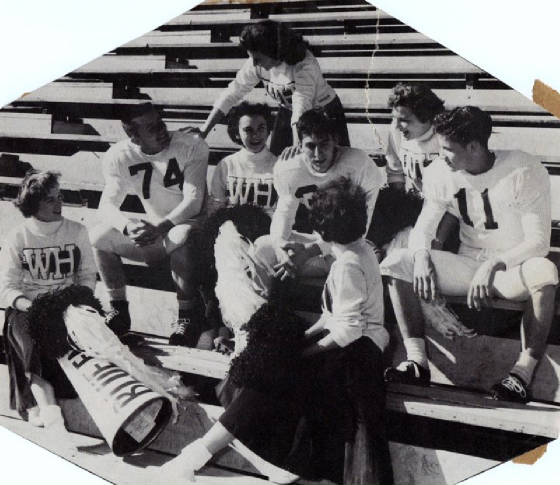 1955-56 Cheerleaders and Football Team Captains
Martha Tye-Sturdvent, Billy Moore, Carol Oliver-DeanCross, Jane Hathcock-Slagle, Johnny Gibson, Sandra Jones-Johnston, Linda Wiseman-Gibson and Rex White
Back Row: David Willis, Billy Moore, Johnny Gibson, & J L Oxford.
Front Row: Jo Ann Oliver-Pearson, Cleo F Davis-Camp, Tahle Loggins-Bugg, Pat Lonon-Holloway, & Annette Brown-Kusserow
May 23, 2009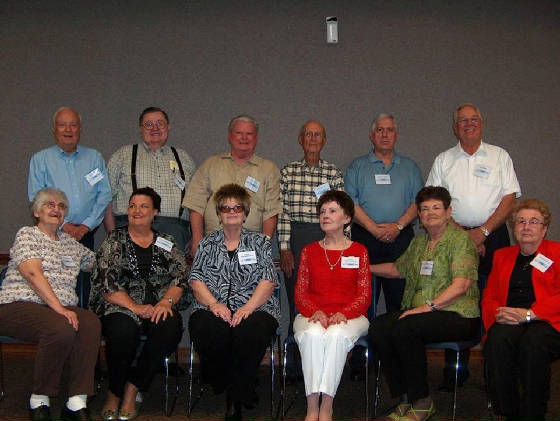 Back Row L to R: J L Oxford, Billy Moore, David Willis, Principal Bill Garner, Johnny Gibson, and R J Shahan.
Front Row L to R: Pat (Lonon)Holloway, Tahle (Loggins)Buggs, Annette (Brown)Kusserow, Mary (Minor)Madden, Jo Ann (Oliver)Pearson, and Cleo (Davis)Camp.
May 3, 2008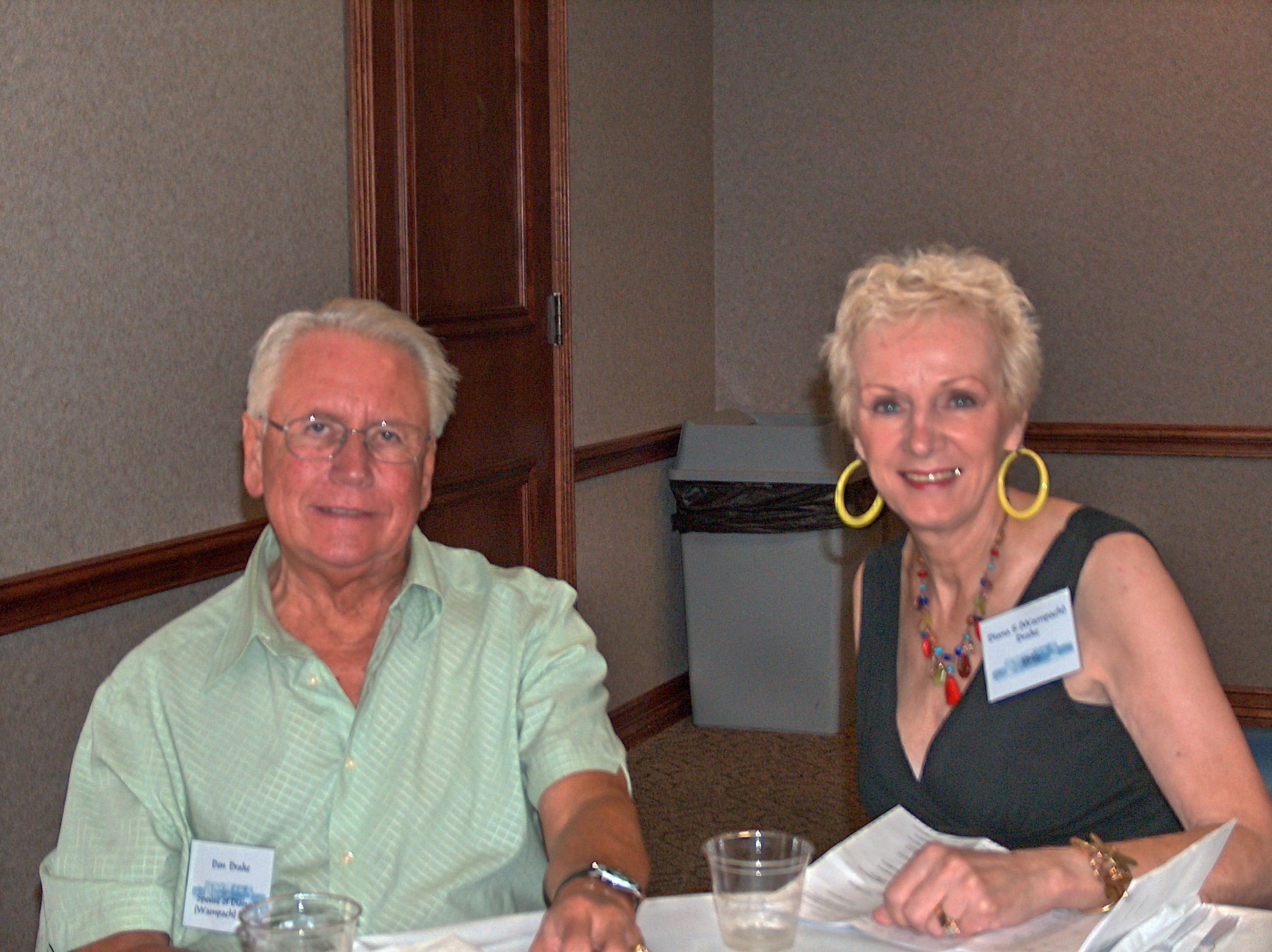 2007 Reunion
Diana (Wampach) Drake & Don Drake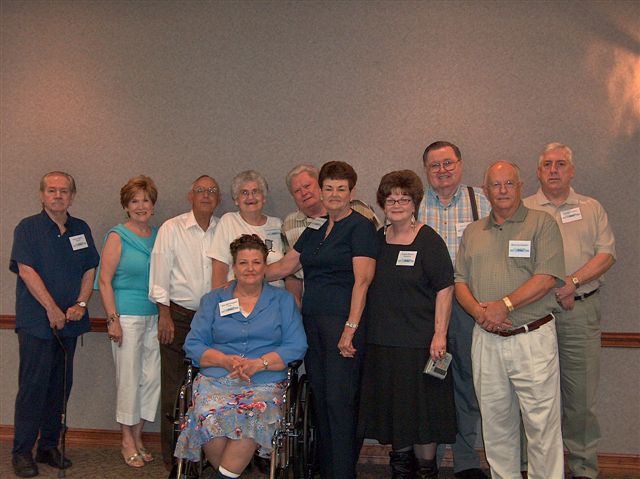 2007 Reunion, Class of 1956
Front Row: Tahle Ruth (Loggins) Bugg, Jo Ann (Oliver) Pearson,
Annette ( Brown) Kusserow & Bruce Moulder
Back Row: Richie Russell, Jo Ann (Daniel) Cody, Roger Tresp, Pat (Lonon) Holloway, David Willis, Billy Moore & Johnny Gibson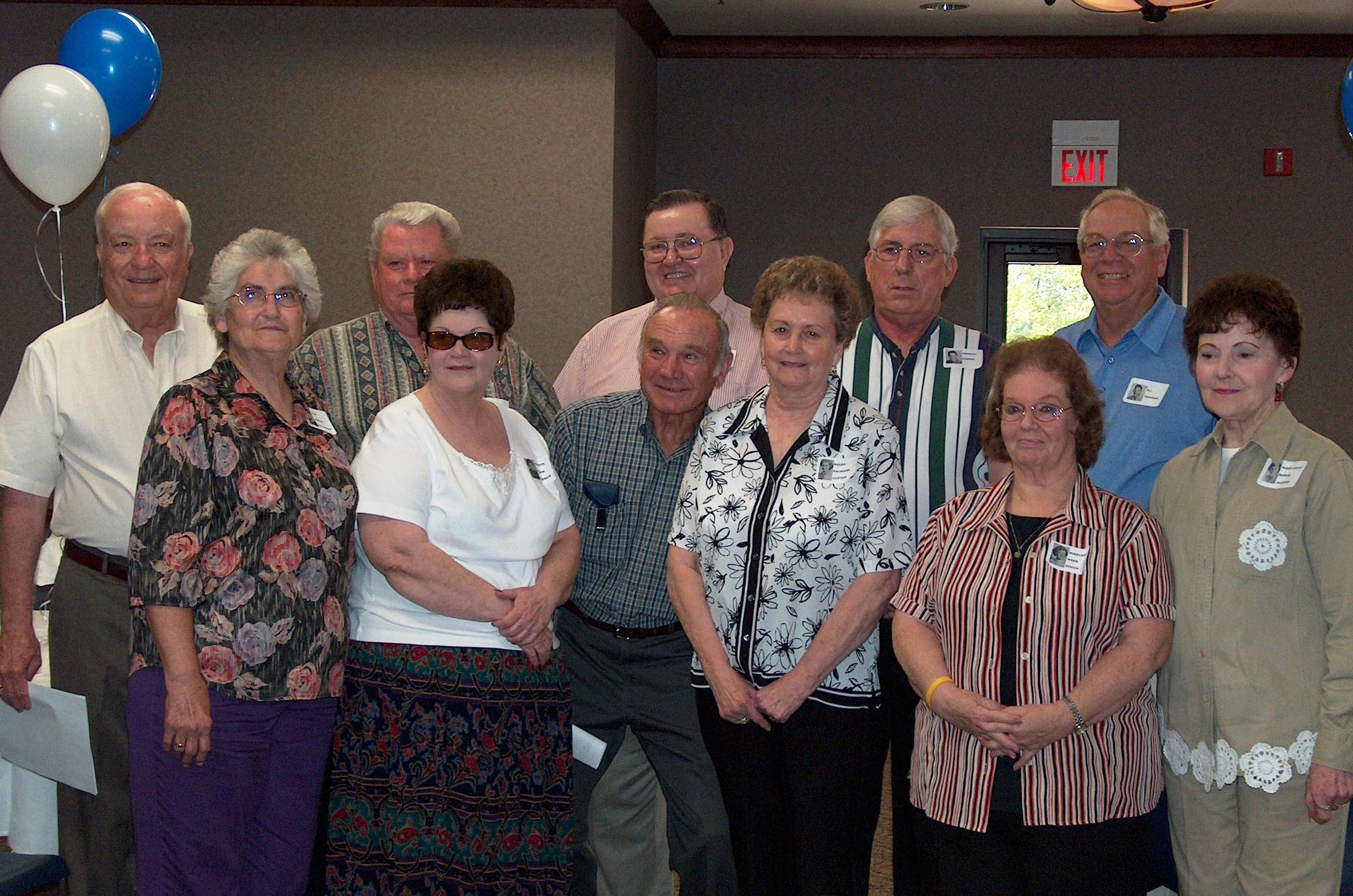 2005 Reunion, Class of 1956
Front Row: Pat (Lonon) Holloway, Annette (Brown) Kusserow, Robby Clifton, Helen (Palmore) Clifton, Marcadia (Webb) Couch & Mary L (Minor) Madden
Back Row: J. L. Oxford, David Willis, Billy Moore,
Johnny Gibson & R. J. Shahan